Resources and Links
Norwood Public School Library
Databases and Websites
DATABASES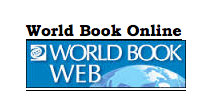 http://www.worldbookonline.com/?subacct=E9632
Please ask Mrs. Rienas for Username and Password information
Early World of Learning
World Book Kids
World Book Student
World Book Discover
World Book Timelines
Enciclopedia Estudiantil Hallazgos
World Book Mobile
Chelsea House Biographies Online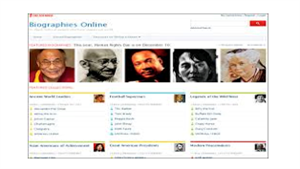 The World Almanac For Kids Online

http://online.infobaselearning.com/Direct.aspx?aid=134404&pid=WE18
Please ask Mrs. Rienas for Username and Password information
Infobase Learning Online for home access to Chelsea House Biographies & World Almanac for Kids
http://online.infobaselearning.com/Direct.aspx?aid=134404&pid=WE00
Please ask Mrs. Rienas for Username and Password information
WEB SOURCES
Looking for information online? Find more success by using Google's Advanced Search.
BROWSE THE INTERNET
Remember to use the advanced option to add keywords and terms to narrow in on your search results. When doing your own search on the Internet,ask yourself the following questions everyone should ask about a web site found on the World Wide Web.
Is this site a credible site?
Information taken from the NASA website will be much more reliable than information taken from a fourth grade class web site. Examine the url (Universal Resource Locator). A url ending with .edu is usually the result of the research of a university unless the .edu is followed by a forward slash (/) and a tilde (~) which indicates the personal pages of a university employee. The site of a url ending in .org means the site is a not-for-profit institution. Such a site may be very credible or authoritative,such as the American Cancer Society. Be aware that some not-for-profit organizations have an agenda which may be hidden.
Does the site have an author?
If so, what are his or her credentials? Is the author an expert in the field, associated with a college or university or just a person with an opinion? This is not to say that you should not use a site which does not list an author, just look for other signs of authority or credibility.
REMEMBER!
When using a web site in your research, cite it! Do not cut, copy and paste the web site's information into your report. That is called plagiarism. Plagiarism is cheating. The Library/ Media Center has a "works cited" handout which contains the proper way of citing the many sources that might be used in a research paper.
Kindergarten Links
Math
Language Arts
Social Studies
Science
Art & Music
Paint with D.W.
Fun & Special Projects
Little Animals Activity Center
Little Explorers Picture Dictionary
Keyboarding
1st grade links
Math
Language Arts
Social Studies
Science
Sheppard - Kid's Corner Animals
Art
The Art Zone (National Gallery of Art)
Fun & Special Projects
Keyboarding
Second Grade Links
Math
Language Arts
Social Studies
Science
Research
Fun
Third Grade Links
Math
ABCYA Basketball Multiplication
Language Arts
Social Studies
Science
Research
Fun
Fourth Grade Links
Math
Language Arts
Social Studies
Top 10 African-American Inventors
Science
Top 10 African-American Inventors
Research
Fun
Fifth Grade Links
Math
Math Playground - Bar Model Practice
Multiplication the Fun Way Stories
Language Arts
Social Studies
Science
Sixth, Seventh & Eight Grade Links
Math:
Language:
Academy of American Poets
English Grammer
https://www.englisch-hilfen.de/en/exercises_list/alle_grammar.htm
Games On Learning
https://sites.google.com/site/gameonlearning/la-middle-school-games
Grammer Book
https://www.grammarbook.com/interactive_quizzes_exercises.asp
Khan Academy
https://www.khanacademy.org/humanities/grammar
http://www.literature.org/authors/
Read Works
https://www.readworks.org/thirty-new-6th-8th-grade-passages#!q:/g:22,323,343/t:/pt:A/features:/
Reading Comprehension
https://www.ereadingworksheets.com/free-reading-worksheets/reading-comprehension-worksheets/nonfiction-passages-and-functional-texts-worksheets-and-online-practice/
Shakespere Online
http://www.shakespeare-online.com
Research:
The Bergen County Cooperative Library System (BCCLS)
EasyBib
Citation using EasyBib:
Citation Help
For Citation Help - Please see Purdue Owl:
https://owl.purdue.edu/owl/purdue_owl.html
Plagiarism Checker
Glogster:
Social Studies:
American Civil War Homepage
http://sunsite.utk.edu/civil-war/
Global Trek
Go Social Studies Go!
http://http://www.gosocialstudiesgo.com/
The Library of Congress
New York Public Library Picture Collection
The Official Student Portal For The US Government
USA News
Science:
Cool Science
Exploratorium
Nasa
http://www.nasa.gov/home/index.html
Fun:
American Library Association - Great Web Sites for Students
http://www.ala.org/greatsites/
Reference Desk
A Google A Day
Wonderopolis
Jersey Clicks
(You will need to enteryour Norwood Public Library barcode number located on the back of your librarycard.)
Sign up to learn the "Word of the Day"